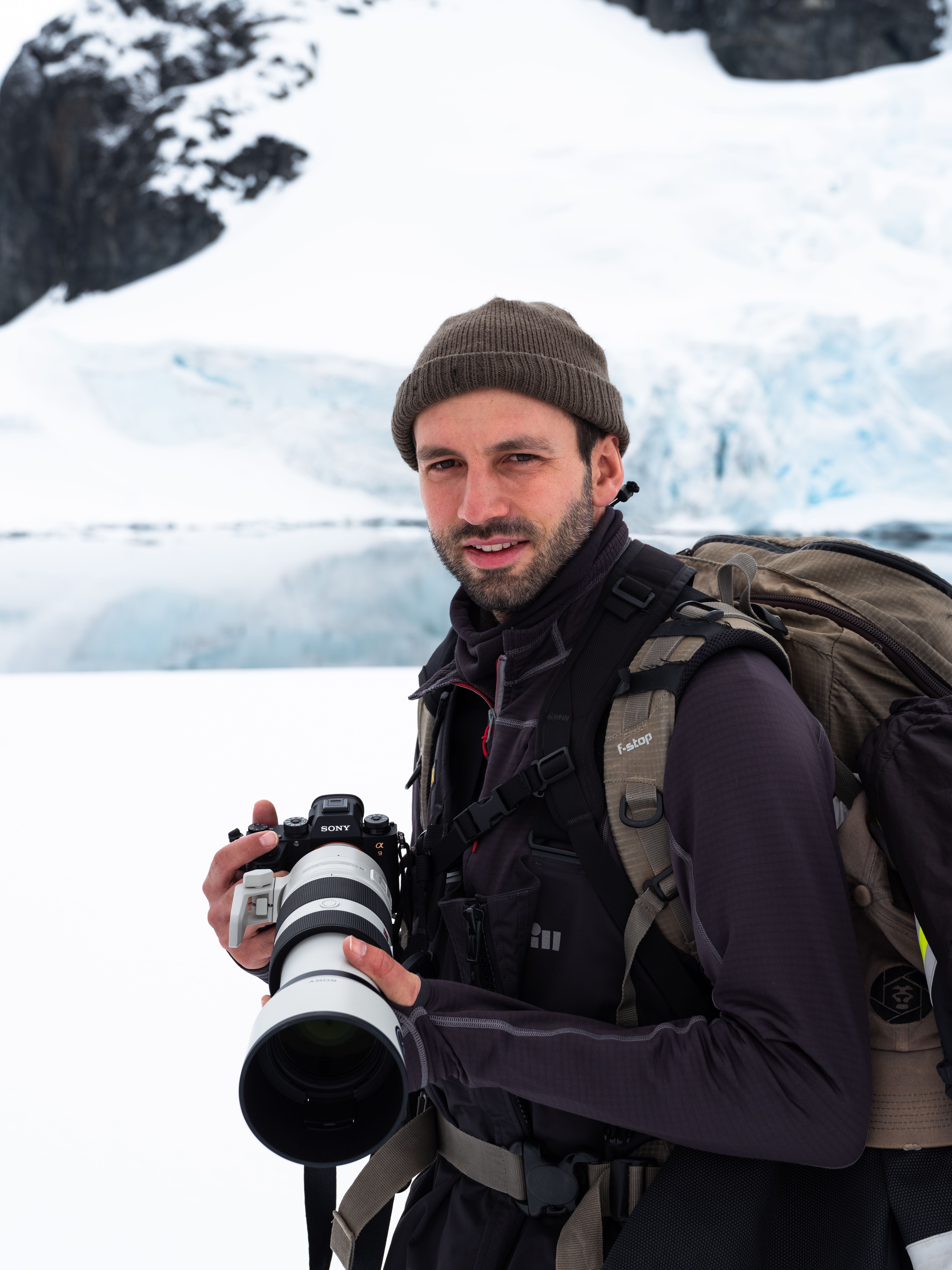 Will Burrard-Lucas
Will Burrard-Lucas is a wildlife photographer from the UK.

He often prefers to get close and use a wide-angle lens to capture a more intimate perspective. To achieve this with African wildlife, in 2009 he created BeetleCam, a remote-control camera buggy. This is a tool that he continues to use in his work today.

Will has also developed a range of high-quality camera trap equipment for photographing elusive and nocturnal wildlife. In 2014, he founded Camtraptions Ltd to turn his creations for camera trap photography into products for photographers and filmmakers around the world.

In 2017, Will embarked on a new project titled "Land of Giants". The aim of this project was to document the last of Africa's iconic elephants with tusks reaching down to the ground, in collaboration with the Tsavo Trust. In 2019, "Land of Giants" was released as a coffee table book.

In 2019 his rare photographs of a wild black leopard in Africa made headlines around the world. Thereafter he returned to the black leopard's territory and worked for more than six months to capture the ultimate photograph of the animal under a starry night sky. This quest is chronicled in his new book, The Black Leopard, published in March 2021.