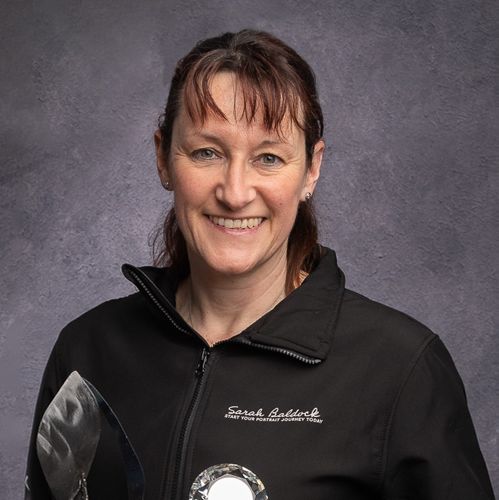 Sarah Baldock
Sarah Baldock (LMPA) specialises in maternity, newborn, 1st Birthday and family photography and is based at her bespoke home studio in Kings Bromley, near Lichfield, Staffordshire.
The birth of Sarah's third son spurred her to leave her 15-year career her as a post-doctoral medical writer and pursue her love of photography. With her three sons as her inspiration, Sarah was determined to specialise in capturing the most precious moments in a young family's journey and making sure they never forget those fleeting moments. Having trained with some of the leading international newborn and maternity photographers, Sarah set up her studio in her converted double garage nearly 8 years ago and hasn't looked back.
Sarah is passionate about making sure families not only capture their most precious memories as timeless artwork to treasure forever but also make new memories along the way. Sarah has won numerous awards for her portraits, including runner up in the International Newborn Photographer of the Year in 2021 with the MPA. She has also won awards for her customer service and her customer communication, and is proud to say that many of her clients return to the studio over and over again for her to capture all their family's milestone moments.