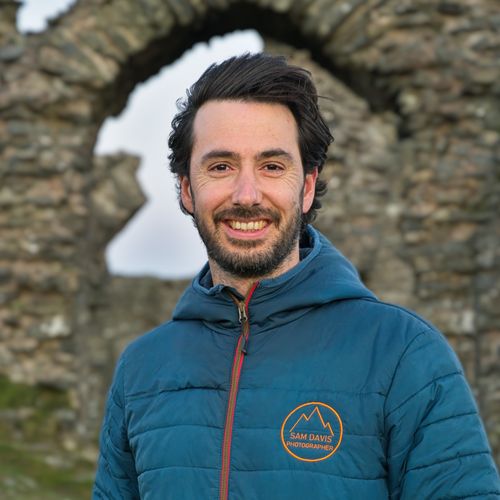 Sam Davis
Exploration & Adventure Photographer
Sam lives on the border of England and Wales near Oswestry and offers his services globally. Surrounded by natural outdoor beauty he has always been a very outdoors person. He loves travelling and seeing different landscapes and cultures around the work. While most of his career has been purely scientific, he uses photography as a creative outlet.

His photographic style varies hugely. From black and white studio portraits, to outdoor extreme sports. His real passion is being outdoors and spotting rare wildlife when there is no one else around. At the same time, he loves interacting with people and learning about their ideas, projects, and transform these into a finished piece using visual storytelling. Sam is a highly experienced caver and cave explorer. Growing up in the Yorkshire Dales, the countryside outside his door was riddled with caves, which lead him to becoming an underground tour guide. In recent years, his passion for exploration has combined with his photography skills to produce a new dimension of dramatic underground imagery.

He uses weather sealed equipment so he can shoot in all weathers and sub-zero temperatures. He is also a qualified Drone pilot with certification to work within the A1, A2 and A3 categories.