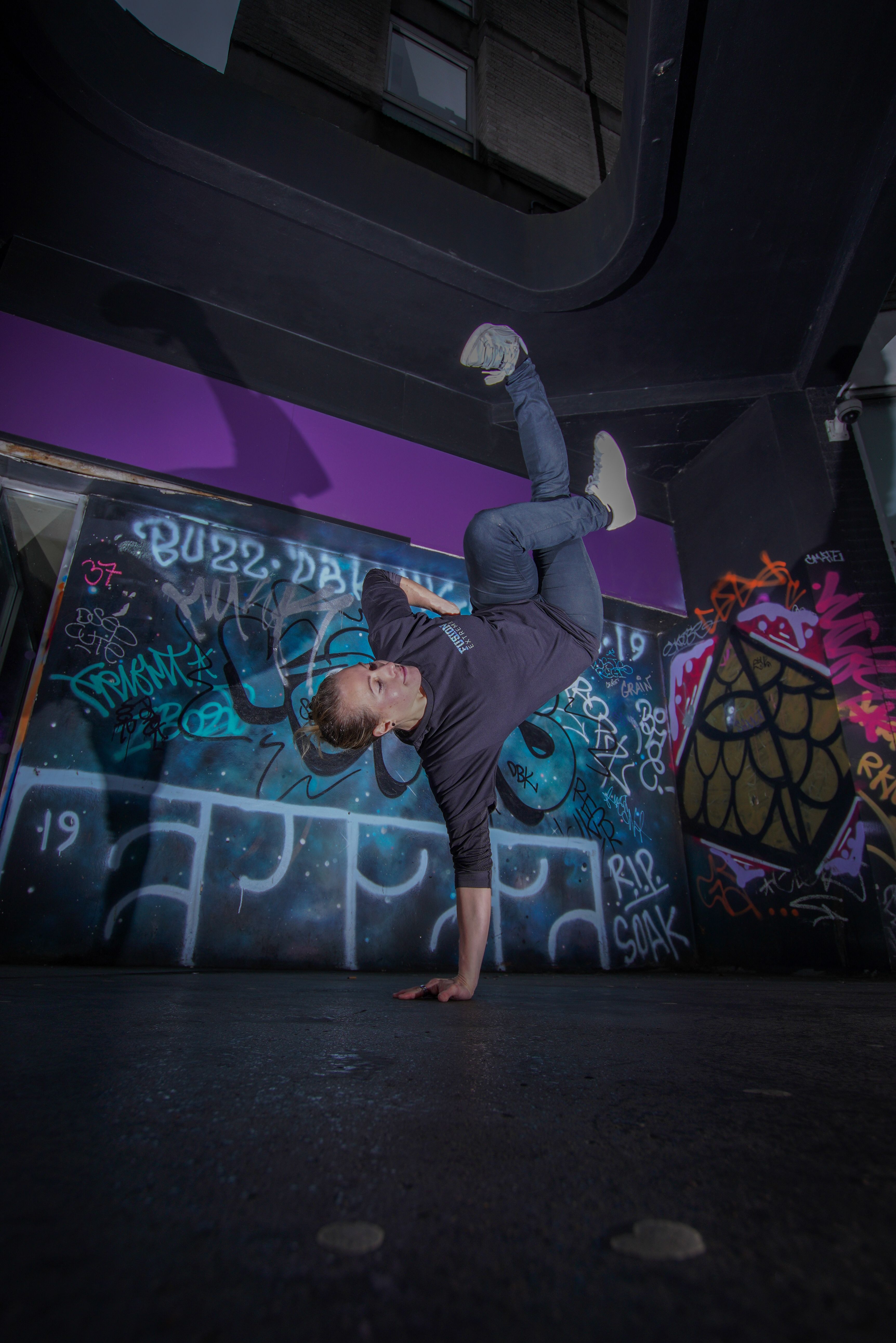 Roxane Hackwood
Roxane has danced most of her life in many disciplines and now focuses mainly on breaking (breakdance) along with capoeira and gymnastics.
She has competed internationally and represented her country in the Redbull BC One Cypher UK in 2020 and 2019. Her battle achievements include reaching the finals of IBE Bgirl 2v2 in Holland and Euro Battle in Portugal, as well as top 16 at Outbreak International in Slovakia, representing the UK, and top 8 two years running at Redbull UK.
She has worked with brands such as Puma, Adidas, ASOS, Saucony and Boompods, as well as being involved in hiphop theatre pieces such as at Breakin Convention at Sadlers Wells, London.