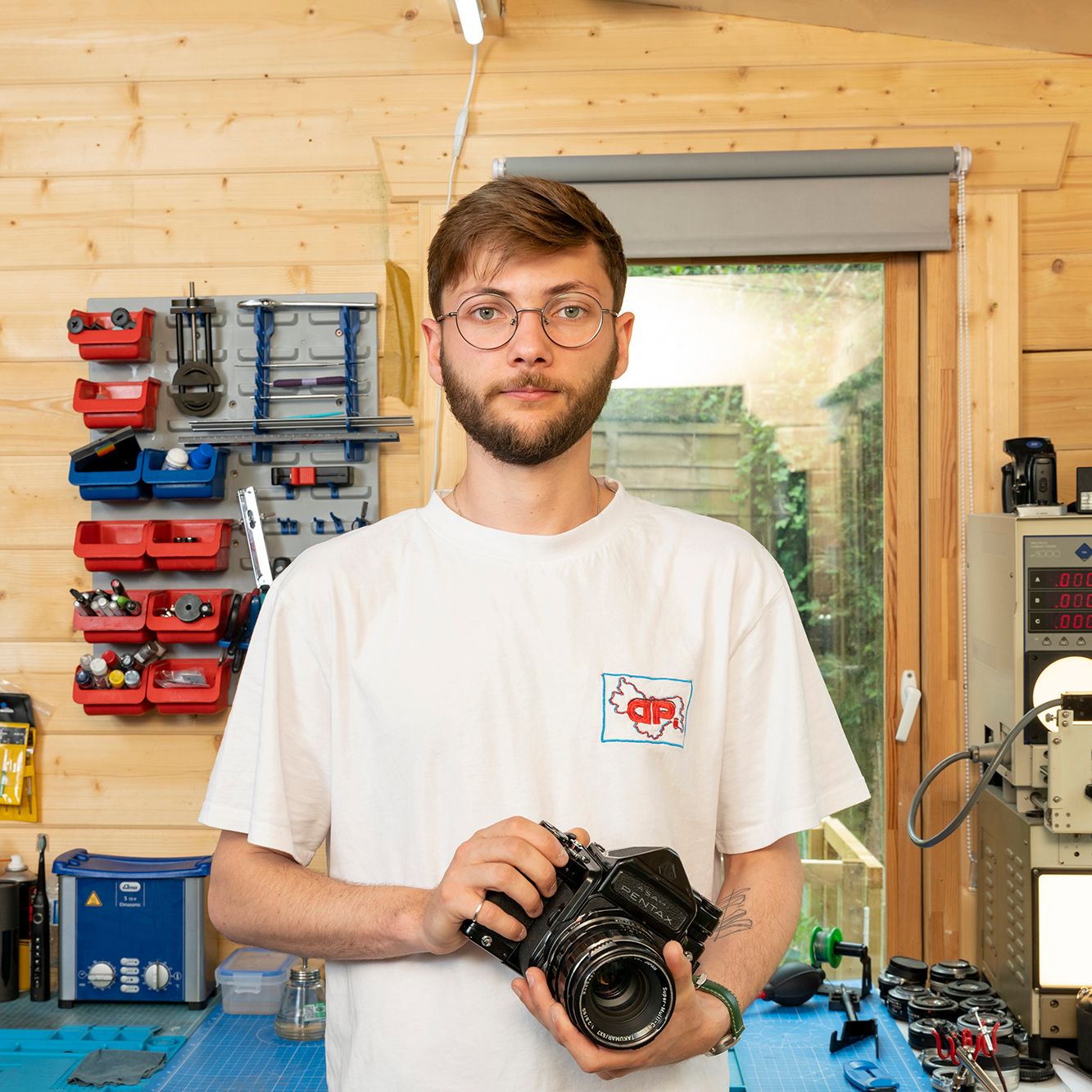 Pierro Pozella
After a couple years of practising repairs at home I decided to approach a local camera shop, where I first started freelancing as PPP Cameras. I took on small repairs; light seals and traditional rangefinders, such as Agfa, that no other repairs wanted to put time into as it was uneconomical. I quickly started to learn more and more, working my way up to SLRs and more complex repairs.
This was around the time I decided to create an Instagram account as many customers wanted to see the range of cameras I was fixing, and get an insight into the repair process. It didn't take long before I started to become noticed in the analogue world of photography which put me in contact with a company in London known as Film's Not Dead. They posted an image in 2017 explaining what I had been doing with camera repairs at the time, and this really helped me launch PPP Cameras on Instagram.
I then started to receive message after message, inquiring about all sorts of repairs. At this time, I was able to fix a range of cameras but still needed to learn much more. I was fortunate enough that another camera shop in London, known as Mr Cads, took me on, allowing me to practise on a range of cameras to further extend my repair knowledge. I started with the basic Voigtlanders and Kodak retinas, all the way to Olympus MJU II and Yashica T series cameras. This allowed me to build up a fundamental knowledge of leaf shutters, timers and electronic repairs, therefore giving me the opportunity to begin taking on a range of customer repairs, including many compact cameras that most other repairs would not touch at the time.
I then went onto work for Camera Museum in London which allowed me to learn more specialist cameras such as Hasselblads including XPan system which gave me insight into the Contax G2 shutter system as they are very similar and Leica's at this point I started to repair a huge range of cameras from mechanical to electronic, quickly becoming familiar with many systems.
Originally starting repairing cameras with the main aim to keep film cameras alive I now have over 8 years experience repairing film cameras as I started learning at the age of 15/16
which allowed me to start my business known as PPP Cameras in which I have repaired cameras all over the world including Japan, Hawaii, India, Europe, Australia and many more places.