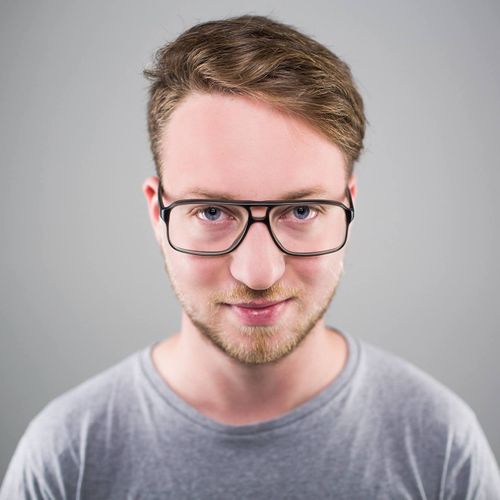 Pascal Mühlhausen
Even in his early years, Pascal was fascinated by technical objects like mechanical diggers on construction sites or the model railway of his Grandfather. He had the urge to understand every detail to get the best result and use for everything put in his hands. But what really got his attention was the old Konica reflex camera of his Grandfather. The early basic knowledge of this camera lead him to attend an extracurricular media workshop in school, were he further developed his skills in an autodidactic way. After spending one year abroad, in the United States Of America, starting his first photo projects with his host brother. Pascal finally decided to work his way from a hobby photographer to a professional level.

During the summer 2011 Pascal started his apprenticeship as an advertising-, architecture- & Industrial-photographer at the CEWE STUDIO, under the supervision of the highly recommended Robert Geipel (DGPh).

He learned to work with clients from the first briefing till the delivery of the final product. During this time he did not only learn to be a professional photographer, but also started working on short business movies for his clients.

In July 2014 Pascal successfully finished his apprenticeship and started to use his knowledge as a freelancer. But nevertheless being focused on his career, he never stopped being creative, for he got a recommendation from the central association of German professional photographers in 2013 (Foto Oscar 2013, Zingst). Always eager to develop new styles and to improve his skills. Pascal started taking over the people campaigns at CEWE - working with with real life people instead of models. Which resulted in authentic storytelling and branding.