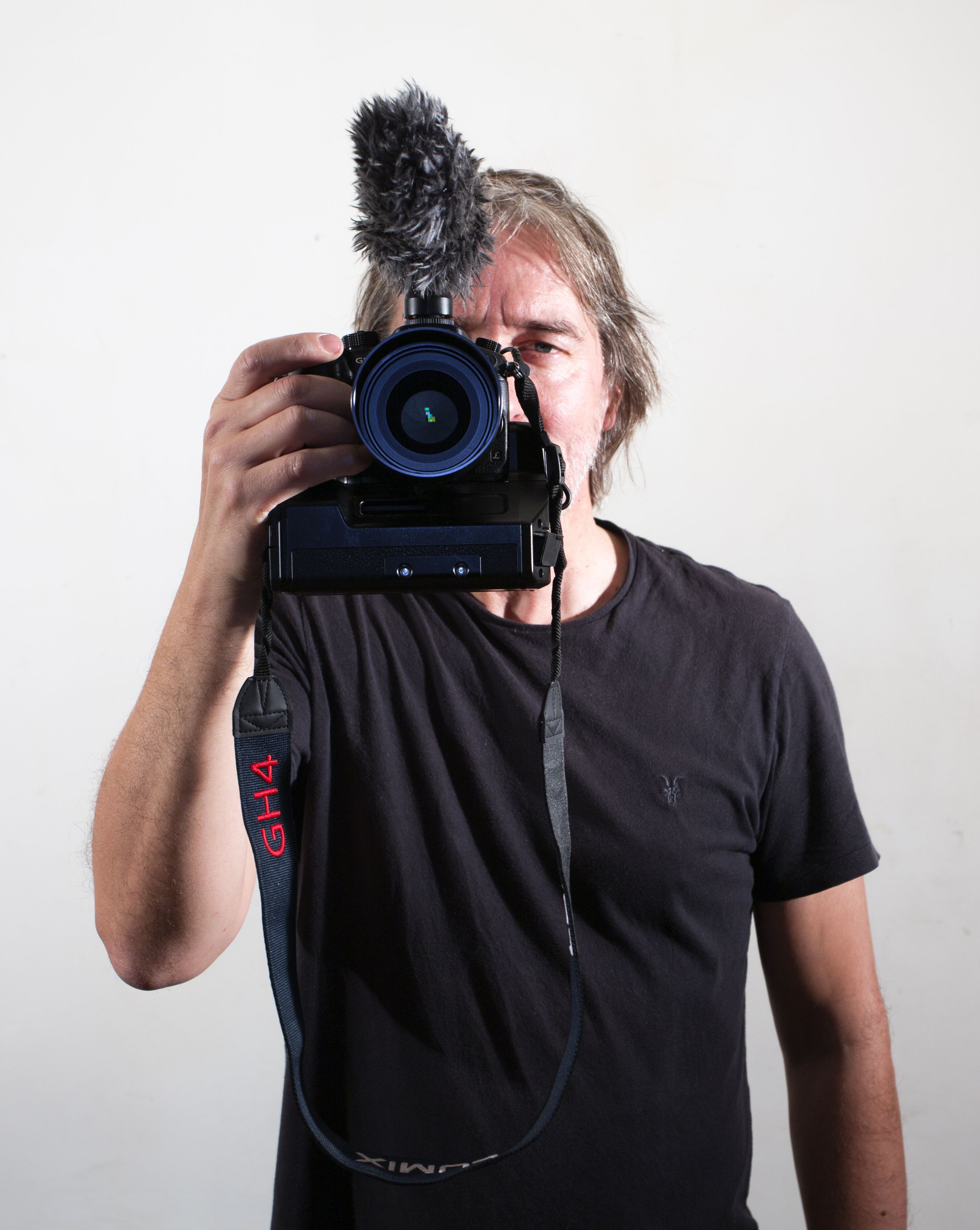 Nick Driftwood
Nick Driftwood is a digital artist and videographer passionate about sharing and celebrating the capabilities of consumer technology to make artists of us all. He has been in broadcast, TV, theatre and film all of his working life.
In recent years, he created 'The First Raindrop' for White Night Brighton 2011 which was projected and looped in the city centre with an original soundtrack (composed with Kevin Matthews) performed live, and then broadcast via Silent Cinema to reach an audience of 70,000 through the night. That same year, he collaborated with Martyn Ware (Human League/Heaven 17) on 'West Street Story' – an award winning immersive soundscape and live broadcast event. Both projects were filmed on hand-held Panasonic Lumix GH cameras. Nick mentions "I became fascinated with pushing the creative capabilities of these small mirrorless cameras and dedicated the following few years to creating a series of Driftwood 'settings' analysing the data that created different image quality across exposure, gamma, skin tones, moiré and dynamic range". He adds "I developed different settings, which I published, online (for free) for use by other artists and filmmakers".
Shortly after the BAFTA award-winning Cinematography documentary, 'The Great Zacuto Shootout 2012', in which one of Driftwood's Panasonic Lumix GH2 settings was chosen by Francis Ford Coppola as his favourite choice in an empirical test against leading cinematic cameras, Nick was invited to be a Panasonic ambassador filmmaker.
Nick has just finished a UK tour of film & digital festivals with his ROAD experimental film, an immersive non-linear screen work for public spaces that is inspired by the relationship between freedom and technology.
ROAD takes us on a journey into the hidden data that drives digital imaging through original film of a road trip through the USA and a soundscape automated and created through orchestrated data compression. Nick has put together an amazing algorithm showing how his Panasonic GH4 4K video imagery can control sound.
Nick has also continued his Director of Photography skills with a new drama film he is working on starring Arabella Gibbins (Laughing Stock) and Toby Sebastian (Game of Thrones, The Music of Silence) due for release this fall.
Lately Driftwood has formed Driftwood360 to design and develop 360 cameras and rig technology to improve resolution imagery for this exciting new video 360 /VR medium.
www.driftwood360.com