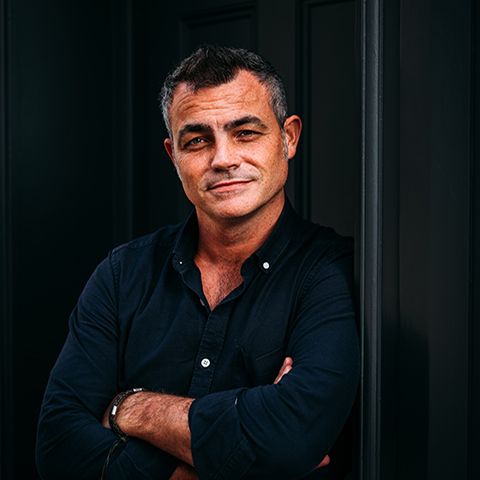 Kevin Mullins
Kevin is a wedding photographer by trade with a passion for people-watching. He wants his wedding photographs to be snapshots of real, uncontrived but tender moments in time. Weddings are where he plies his trade, but really it's just "people being people" – they happen to be at weddings.
Kevin shoots with the small, Fujifilm mirrorless cameras and always with natural light only. This allows him to shoot the wedding from the inside out, rather than be the photographer looking in from the outskirts with a telephoto lens. He wants his clients to be taken right back to that moment in time when the image was exposed and see it from their guests' eye view. It's imperative to him that his clients don't remember their wedding day as a fashion shoot with the photographer. He'd rather they forget entirely about him, but in 50 years' time when they are showing their grandchildren pictures of their wedding, they can point to real moments, real people, real photographs.
Kevin doesn't pose or direct anything at all at a wedding. Nothing. Zilch. Nada. He sees his role as an observer and curator of the memories. He's there to capture memories, not make them.
Kevin is a Fujifilm ambassador and with that in his belt, he's spoken at conventions as far afield as Japan and Argentina. He's shot weddings in the United States and many countries in Europe. But he says none of that means anything if the clients don't buy into what he does… which is really to make real pictures of real moments.