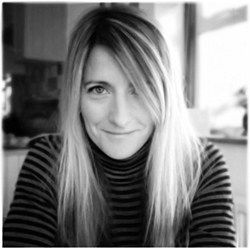 Jo Bradford
The driving force behind Green Island Studios, Jo published her international best-selling book Smart Phone Smart Photography with CICO books in April 2018. Topping the Amazon Bestsellers list on pre-orders even before publication, it was the first ever smart phone photography book to top the overall digital photography category.
Jo is an award winning photographer who takes pictures of the wild and windy moor from the studio doorstep and posts them on Instagram as @greenislandstudios where she has a large and loyal following for her smartphone photography.
Based on Dartmoor, in the UK, Jo has created a bespoke analogue darkroom and photography workshop and studio space from where she has developed a unique collection of workshops and courses in smartphone photography. The courses range from beginner's sessions to masterclasses and she deliver these from the studio as well as for the Royal Photographic Society. As well as delivering these courses, Jo works as an Associate Lecture at Falmouth University where she lectures on the BA Marine and Natural History Photography degree.
Alongside smartphone photography Jo is internationally recognised for her work in experimental cameraless photographic mediums such as luminograms, photograms and cliché verre prints in my darkroom. Her cameraless photography addresses the relationship between how we view and experience the intangible in an age increasingly defined by technology. She also has a very keen interest in geometric abstraction and colour theory. Jo's cameraless artworks are sold in galleries all over the world, and are regularly exhibited and collected in Europe, America and Asia.
Jo is often featured talking about photography on TV and radio shows including BBC1's Sunday evening prime time TV show Countryfile, and on the BBC and ITV evening news, and on Radio 4. She is a regular public speaker about photography, delivering talks globally covering a wide range of topics from smart phone photography to analogue photography, wildlife and adventure photography and using photography as a creative tool for social, cultural and environmental change.
A long-term Getty Images contributor, Jo has licensed her work and received commissions from clients including American Express, Disney, Oprah.com, M&C Saatchi, MTV New York, Google, AOL, Viacom, Faber & Faber, Hello Magazine, Microsoft, Channel Four TV, Zara, Samsung, Conde Nast France, McGraw Hill Publishing and Random House Publishing.
Born in Hertfordshire, England, Jo was raised in Southern Africa. She received her Master's Degree (with Distinction) in Photography: Critical Practice from University College Falmouth in 2004.