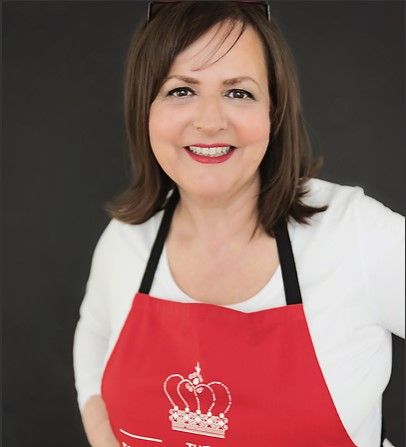 Jane Malyon
Jane has been an entertaining speaker for years. Her parents said she was a perfect baby until she learned to talk - and she hasn't stopped since. Jane is also the author of three books and an entrepreneur, keen to encourage others to Play Nicely in business - and other women to embark on business adventures to fulfil their potential.
She runs The English Cream Tea Company based in Essex, UK along with the famous 'Scone Gnomes' who freshly prepare and send out afternoon tea related gifts worldwide. They run The Secret Sconery events venue and tea room - and also gained the Guinness World Record for the largest tea party. Her company has their own range of teas, preserves and more.
Her background includes 20 years as a Communications Skills Trainer helping teams and individuals to connect and get on better. ​​​​
Jane's latest book became an Amazon best seller this year. It's 'Scone or Scon(e) - the Essential Guide to British Afternoon Tea'. She's taught tea time manners and customer service in international hotels as well as Fortnum and Mason's. All done with warmth and fun!
Jane has also worked with major companies such as Intu, the Accountant of the Year Award Ceremony, RBS, Intu, KPI/Dent, many legal and accountancy companies, building companies, marketing agencies, Essex County Council and English Heritage.
She has a TikTok following of 128.9k.