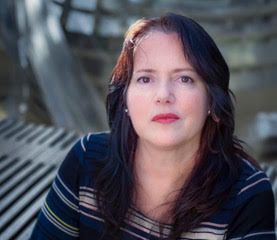 Fabrizia Costa
Award-Winning Professional Photographer & Trainer
Fabrizia is an award-winning Italian photographer, writer, and international speaker who lectures and runs workshops around the world. She holds masterclasses on the psychology of portrait photography, the harnessing and deployment of creativity across multiple media, and how to run profitable creative businesses.
Her career started as a highly regarded image editor/art director for several leading Italian fashion magazines, working with world-renowned photographers while running a fashion photography studio where she learnt the importance of business skills in photography.
After starting her own photography business, she debuted as an event speaker in 2016 at Toolbox, the first "workshop for photographers not about photography". This innovative 3-day event, held at the Graphistudio castle in Italy, focused – for the first time – on the crucial role business and design play in every professional photographer's life.
She went on to teach workshops internationally – mentoring hundreds of professionals through her courses – and speaking at conventions and photography associations events like the SWPP Convention and The Photography Show, and seminars for MPA, the Guild of Photographers, the Italian Photography Association, and many others.
Her Outside the Box course has been described as one of the most comprehensive business trainings for portrait and wedding photographers, teaching newcomers and seasoned professionals how to create, run, and elevate a business to success.
She is also co-director of a boutique branding agency – your playbook – that provides design, marketing, and business strategy for creative businesses.
She is currently based in the UK.