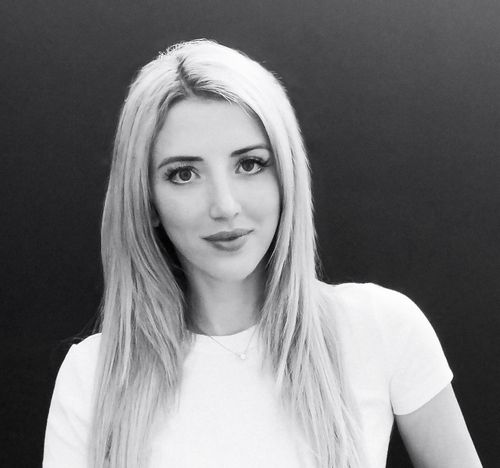 Donatella Nicolini
Maternity Photographer & Top 100 Forbes Italia Women In 2023
Donatella Nicolini is an acclaimed celebrity photographer, speaker, and educator specializing in Maternity Portraiture. Featured in Forbes "100 Successful Women of 2023" list, Donatella focuses on female empowerment, providing an unforgettable experience to her clients who walk out of her studio feeling beautiful, strong, confident, and absolutely empowered during every stage of motherhood.
Her portraits are classic, clean, timeless, and yet at the same time creative, bold, and original, seamlessly blending fashion photography and fine art portraiture. In 2018 Donatella opened her first private studio in Milan. The same year she started teaching workshops, masterclasses, and private coaching to professional photographers all around the world, speaking on the stage of the biggest photography congresses and events.
Donatella is an ambassador for brands leaders in the photographic industry, such as Profoto and Dreambooks Pro, and has been featured in magazines such as Vanity Fair, Elle, Marie Claire, Rolling Stone, Il Corriere della Sera, Ansa, and many more. She also worked as an editor for photography magazines such as Shutter Magazine (USA) and Chiiz Magazine (India) and her photos were displayed at the Agorà Art Gallery in Manhattan, New York. In 2023, she was voted one of the top 100 most successful women by Forbes Italia.
In 2020 Donatella won the prestigious award of "Maternity Photographer of The Year" awarded to her by SWPP The Societies of Photographers (London, UK) one of the most important photography associations in the world and the following year, in 2021, she won the "Family Photographer of The Year" award.