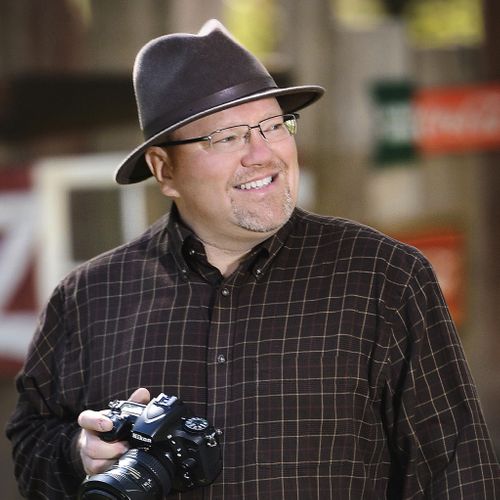 David Hakamaki
Creator Business Advisor, Renowned Portrait & Commercial Photographer
David Hakamaki, Cr.Photog., is a globally renowned speaker, educator and visionary photographer. David started out in the cut-throat business world and has taught college business, marketing & economics. Since 2002, he has operated a thriving 6-figure full-time, home studio in a small Michigan town.
Loved by audiences around the world, David's electrifying presentations not only focus on photography & lighting, but dig deep into the art of sales, marketing and client interaction with a fun, quirky approach. A go-to authority on operating a home photography studio, High School seniors, HS & youth sports, location-based lighting, and all things business, David's programs are a must-see experience.
David works closely with many of the Photography industry's leading companies and serves as a Simply Color Lab "Simply Seniors" Ambassador, Flashpoint Lighting Contributor, Savage Universal Spokesperson, and Fundy Storyteller. He is a regular speaker at Conferences/Workshops throughout the US, Canada, and the United Kingdom.