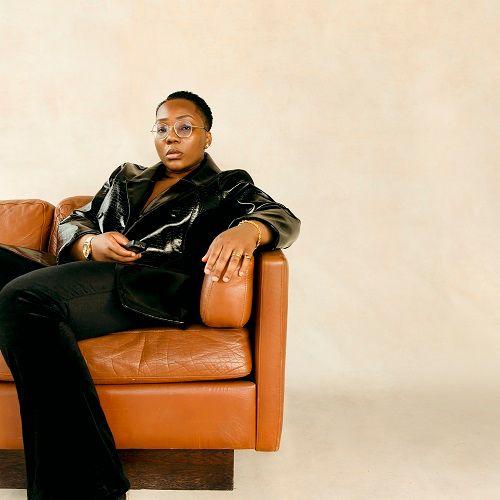 Christina Ebenezer
Session: Christina Ebenezer: In conversation with Caleb Femi
Tuesday, 20 September - 13:15-14:30
British Nigerian photographer Christina Ebenezer is known for showcasing a diverse perspective of beauty through her striking portraiture and use of colour. In this conversation with Caleb Femi, Christina will take us through her journey as an image maker, exploring the boundaries of beauty and shining further light on her current and past work.
Known for her warming portraiture and trademark hues, Christina Ebenezer is one of London's prominent emerging talents. Her distinct eye captures beauty with an unmistakable signature, a radiance that emanates throughout her work and subjects. Her ability to capture the richness in deep skin tones is both unique and revered.
Born in Lagos, Nigeria, Ebenezer moved to London at four and spent her formative years in South East London. Here, she first met friends and collaborators who piqued her interests in photography, eventually transitioning from behind the post-production doors to behind the lens. Her early work centred on community and reflected the familiar world she felt was dealing with undue misrepresentation in the media and culture.
Ebenezer was recognised on Forbes 30 under 30 Arts and Culture list in 2022 as well as one of British Fashion Council's New Wave Creatives of 2021. Her clients also include Apple, Netflix, Farfetch and Paul Smith.
Her work has been included in Home by Ronan Mckenzie's: The Self Portrait Exhibition and The New Black Vanguard: Photography Between Art and Fashion. Her editorial work has also featured in British Vogue, Elle U.S. and The Sunday Times Style amongst other notable names.