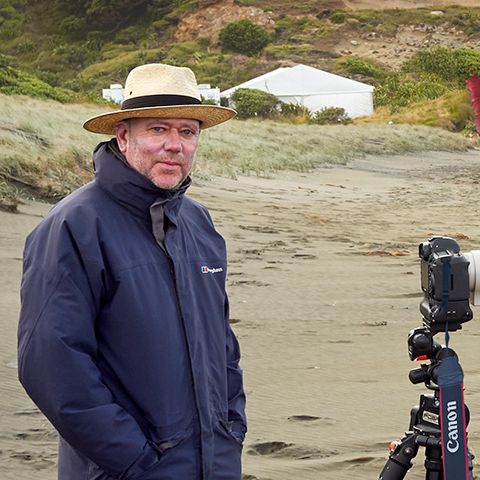 Chris Frazer Smith
Chris Frazer Smith is an acclaimed portrait and people photographer & director whose work has taken him across the globe on behalf of a wide range of high profile clients. Chris was born in 1963 in the North West of England and grew up in East Anglia. He picked up his first camera at a very early age and has been shooting ever since. Shooting predominately portraiture & people, both commissioned and non-commissioned photography & film, on location and in the studio.
His attention to narrative and detail are paramount and his strong sense of art direction allows him to work closely with creative teams from advertising agencies, publishers, record companies and design groups. Preferring to show a larger proportion of non-commissioned work Chris's portfolios show personal projects, both stills and motion.
Chris has been recognised with numerous international awards from organisations including The prestigious Lucie International Photographer of The Year Award, The Taylor Wessing Portrait Prize, The BJP Portrait Of Britain, The Association of Photographers, Communication Arts, American Photography, The Portrait Salon, The British Photography Awards Portrait Prize, The British Journal of Photography, Campaign Magazine, Creative Review, The Master's Cup, Applied Arts, One Eyeland and Photo District News. His work has been exhibited in galleries around the world including the National Portrait Gallery and The Royal Academy in London.
He has been a D&AD judge and continues to mentor & lecture students both on photography and film.
"My passion for people in their personal, or work, place has been the inspiration behind my portrait and documentary photography since I first picked up a camera in my pre-teens. Portraying and presenting strangers in a place of meaning in their world, allowing the location to communicate a narrative and frame their story.
Each person I photograph has their own fascinating and unique story to tell and the portrait is the image to their story. The location becomes special once the person or persons being portrayed take up their place in that space. The portrayed are sharing a personal place and allowing us to enter into their special and private world. This place is often documenting a person or group of people's private time; drawing on inspiration from portrait painting, film and photography, capturing an evocative moment in people's lives that resonates in a timeless fashion".