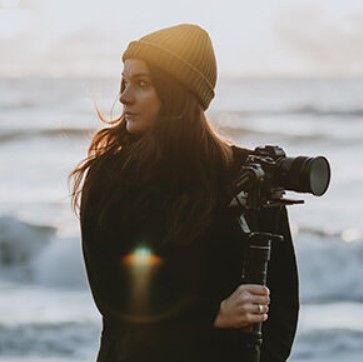 Alice Greenfield
Hi there, I'm Alice!
I'm an award-winning filmmaker, editor, and photographer from the UK. Born and raised in the South of England, I've always had a fascination with the big screen and its ability to create emotion and transport its viewers to new places. Starting with working in production as a focus puller and camera trainee, I made it a top priority to get as close to the camera as possible - whatever the cost. As the world of online video grew, so did a growing interest in short-form video content.
Over the years I have successfully created commercial content for a variety of brands and have been lucky enough to work with some incredibly talented people all across the globe. With the intention to treat life as an adventure I have been very lucky to incorporate my love of travel and exploration into my work.