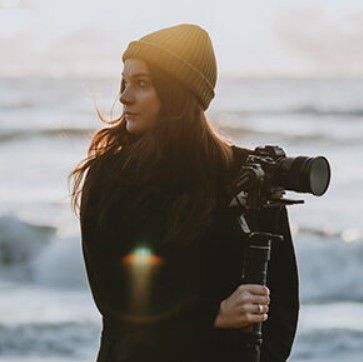 Alice Greenfield
Alice is an award-winning video producer, editor, and photographer from the UK. Born and raised in the South of England, she has always had a fascination with the big screen and its ability to create emotion and transport its viewers to new places. Starting with working in production as a focus puller and camera trainee, she made it a top priority to get as close to the camera as possible - whatever the cost. As the world of online video grew, so did a growing interest in short-form video content.
Over the years Alice has successfully created commercial content for a variety of brands, and is now also a Sony Europe Imaging Creator.
Together with her partner Sam, Alice runs a video production agency called Adrift Visuals.
https://www.alicegreenfield.co.uk/
https://www.instagram.com/shot_by_alice/