Sennheiser
Camcorder Accessories
Camera Accessories
Sound & Audio
Camera Essentials + Accessories
Video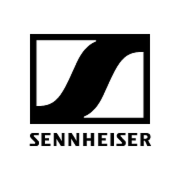 Capturing high-quality sound to go with the brilliant visuals is quick and easy thanks to our line up of audio for video products. Better yet, they're robustly built to withstand the rigours of the field. Explore our line up of digital and UHF wireless microphones for video cameras, DSLR and mobile devices and discover how sound can make your video look better.
Discover the range of wireless audio microphones available for your camera. Whether you're a content creator, freelance filmmaker, cinematographer or you just shoot for fun, our range of wireless audi ...

Pictures have never sounded better. Cameras, though nearly always equipped with a built-in microphone, are for making pictures. If you want a decent audio track to match you need a real specialist of ...