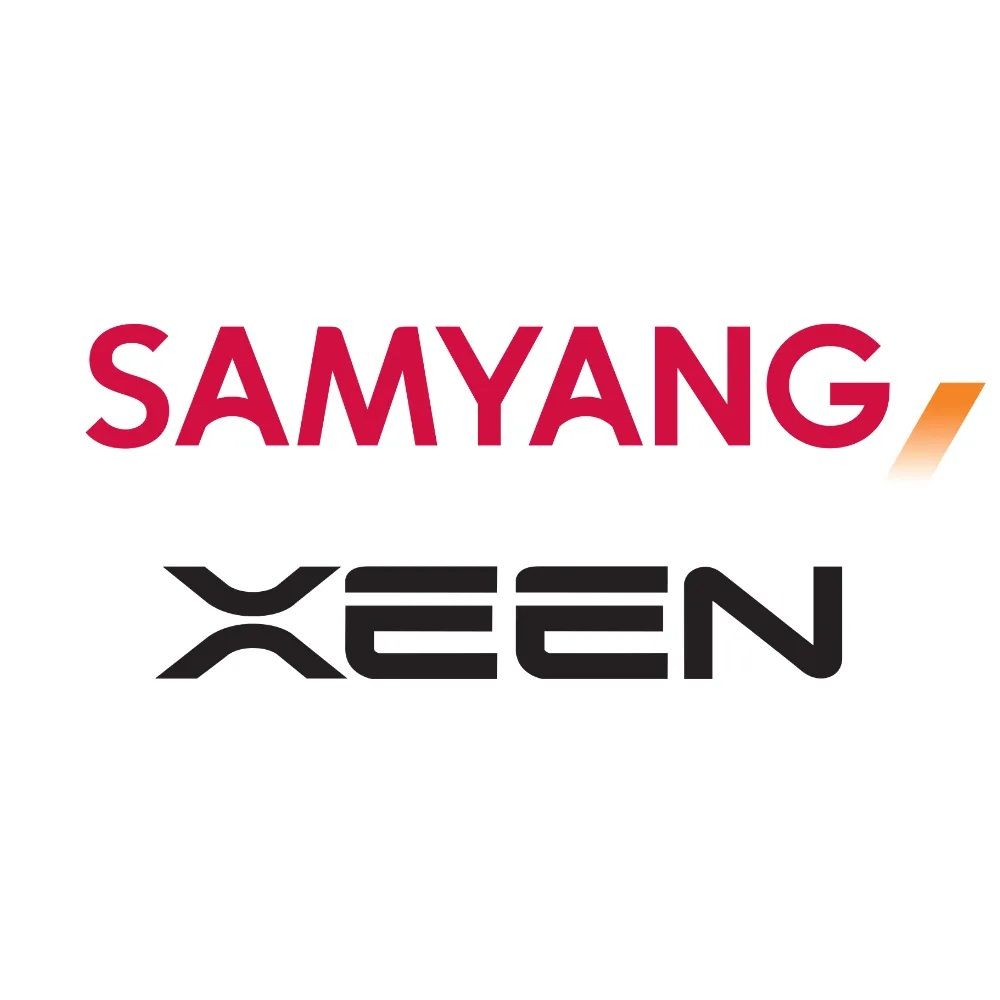 Samyang UK are excited to present their full range of lenses, including Auto and Manual Focus lenses for photographers and film creators. This includes the Premium XP manual focus and the new lightweight professional Xeen CF cine lenses. Samyang's advanced, high quality camera lenses are purposely engineered to enable every individual to fully explore their creativity and to tell their own individual story.
Session(s):
Samyang Optics embarks on a new, innovative journey Samyang Optics strives for constant innovation and improvement. Capture your moments fast and accurately Capture the scene clearly in sharp focus Sa ...

Expand your video and filmmaking experiences with XEEN cinema lenses. Featuring a Bright aperture of T1.5 for low-light situations and outstanding optical performance for 8K+
The new V-AF family has been designed specifically for video creators, to make content creation more convenient. The first lens from this new line-up is the V-AF 75mm T1.9. Samyang will release four m ...

In celebration of its 50th anniversary, Samyang introduces the second-generation autofocus lens series. Meet the AF 85mm F1.4 FE II lens. Compared to the previous AF 85mm F1.4 FE, this new AF 85mm F1. ...

The 2nd generation, new AF 35mm F1.4 FE II achieves outstanding image performance through its F1.4 bright aperture while providing faster, quieter AF performance and operability. Overall, this is a le ...

The Samyang AF 135 mm F1.8 FE is a telephoto lens designed for Full-Frame Sony E Mount cameras. The large maximum aperture of F1.8 provides a very shallow depth of field, blurring the background and b ...

Samyang AF 50mm F1.4 FE II is a lens that sets a new standard for standard lenses with excellent resolution and lightweight. With a short focal length of 40cm, it is possible to produce different phot ...

The AF 12mm F2 X is a dream lens for shooting magnificent landscapes that go beyond the normal viewing angle, built with Samyang's optical design technology, advanced AF technology, and convenient fun ...

The first in a new Zoom line-up, Samyang's AF 24-70mm F2.8 FE is the perfect all-in-one zoom to complement full-frame mirrorless cameras, delivering a wide angle of view and bright maximum aperture of ...

Samyang's AF 12mm F2 E lens is a compact, autofocus, super-wide-angle lens, optimised and ideally matched to Sony crop-sensor APS-C E-Mount mirrorless cameras. It offers the perfect solution for Astro ...

Thanks to Samyang's exceptional optical technology, its compact size is packed with features for outstanding image quality. Featuring seven elements in six groups, two aspherical lenses and one high r ...

This ultra compact lens weighs only 145g, with a wide field-of-view of 100˚ on full-frame. 8 out of the lens's 9 glass elements are specialized, and a linear STM motor provides fast and precise autofo ...

The compact and light-weight design offers the portability and comfort needed for a long day. This lens would be one of the best choice for daily photographers who want to capture everyday moments wit ...

Samyang's AF 24mm F1.8 FE lens is a compact autofocus wide-angle lens, optimised and ideally matched to Sony Full Frame and APS-C E-Mount Mirrorless cameras. It offers the perfect solution for Landsca ...

Thanks to its compact and lightweight build, the Samyang AF 35mm F2.8 FE lens is perfect to carry around whether you are on the go or need a daily photo lens. Portable, mighty performance and a 35mm f ...

The AF 35mm F1.8 FE is the latest addition to the beloved Samyang 'Tiny Series' lens line-up with a compact size, light weight, and bright F1.8 large aperture. The full frame prime lens provides mobil ...

With less distortion than 35mm lenses and a wider angle than 50mm, the AF 45mm F1.8 FE opens up a range of photographic styles and themes. This lens will deliver the high contrast and dimensionality t ...