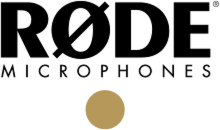 Here at RØDE we are incredibly pleased to be exhibiting at this years photography show, where we'll be happy show you through our wide range of On-Camera, Wireless, Broadcast and Pro Audio Microphones.
We will have our product specialists on hand to help you demonstrate our extensive range and advise on the best microphone solutions to make the most from your AV work.
And make sure to attend our presentation where resident product specialist Tom Lewis will be talking about the do's and don'ts of audio recording for video, to help you get the very best audio fidelity and consistency from your setup.