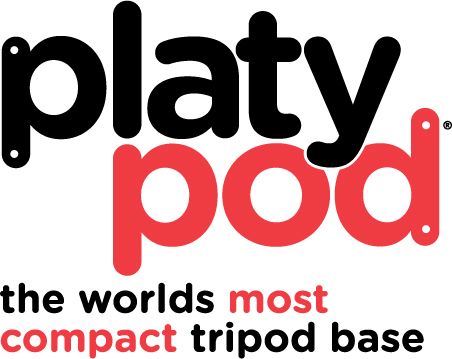 THE PLATYPOD STORY
The inspiration behind the original Platypod Pro happened when Larry, the CEO and Inventor, had to choose between packing a lens or a tripod on a hike through Bryce Canyon National Park, Utah. The need for a steady shot forced his hand, and he begrudgingly chose the tripod. By the end of the hike, the extra weight made him feel like he needed both a chiropractor and a cardiologist. He searched for a light, small and practical mini tripod for shooting in the field but couldn't find anything to support a DSLR camera with a heavy lens.
After several jerry-rigging attempts at attaching a tripod head to a metal plate with stud adapters, the solution hit him, and he began manufacturing a simple, sturdy and flat plate that could support even the heaviest of photo equipment. Thus, at 4 mm thick, the world's most compact mini tripod was born.
Inspired by the duck-billed platypus, an animal with flat and broad feet, Platypods are designed with an unusual but highly ergonomic and elegant shape, perfectly balanced for DSLRs and lenses.