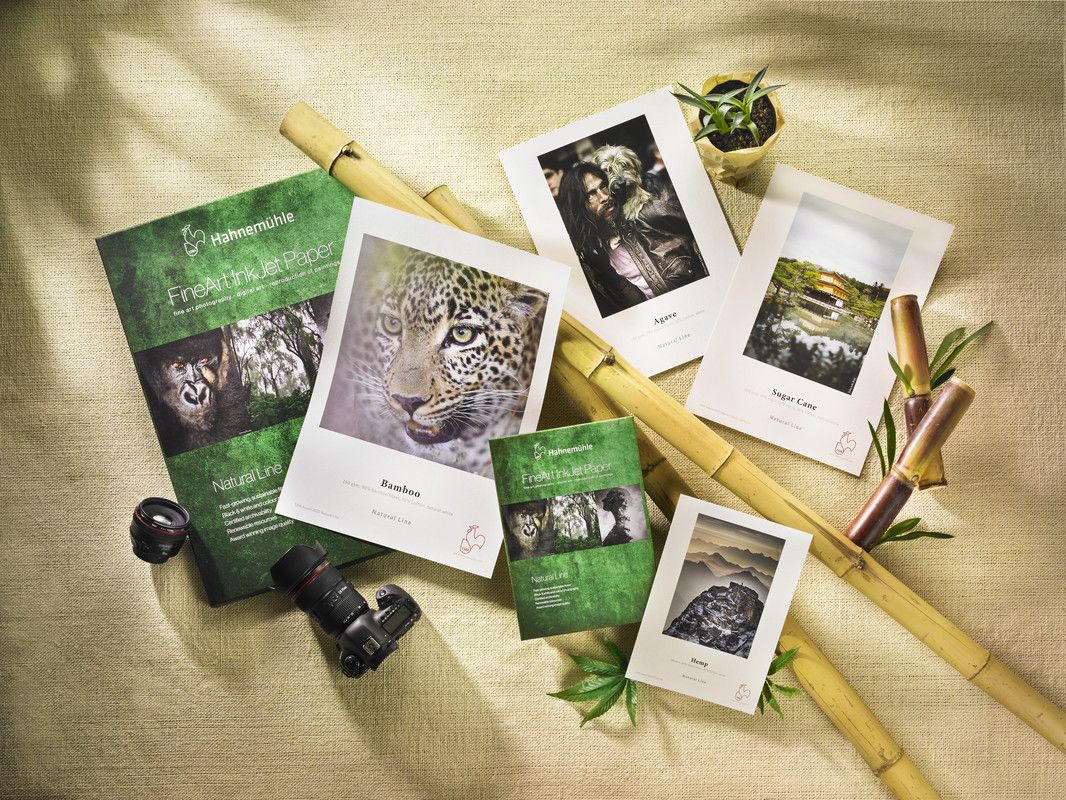 Hahnemühle is the inventor of Digital FineArt papers for giclée photographic and art reproduction. As a pioneer and world market leader, Hahnemühle continuously refines its genuine artist papers for exclusive prints of photographs, digital art and art reproductions.
Soft pure spring water, high-quality cellulose, first-rate expertise in paper production and an absolute commitment to quality have always been key commitments of the Hahnemühle brand.
Hahnemühle's ethos of environmental responsibility is inseparable from the company's history. The 'Green Rooster' icon is a symbol of the brands active support for eco-friendly initiatives including reforestation, animal protection and environmental education programmes.
All papers and life science solutions have class–leading quality attributes and excellent ageing resistance. Hahnemühle has a worldwide reputation as a 'Brand of the Century' among photopgraphers, artists, museums, galleries and collectors. Products are available in more than 130 countries worldwide.
The company is headquartered in Dassel, Southern Lower Saxony; with offices in the United Kingdom, France, USA, Singapore and China.
For further information on the brand, history and environmental responsibilities visit www.hahnemuehle.com