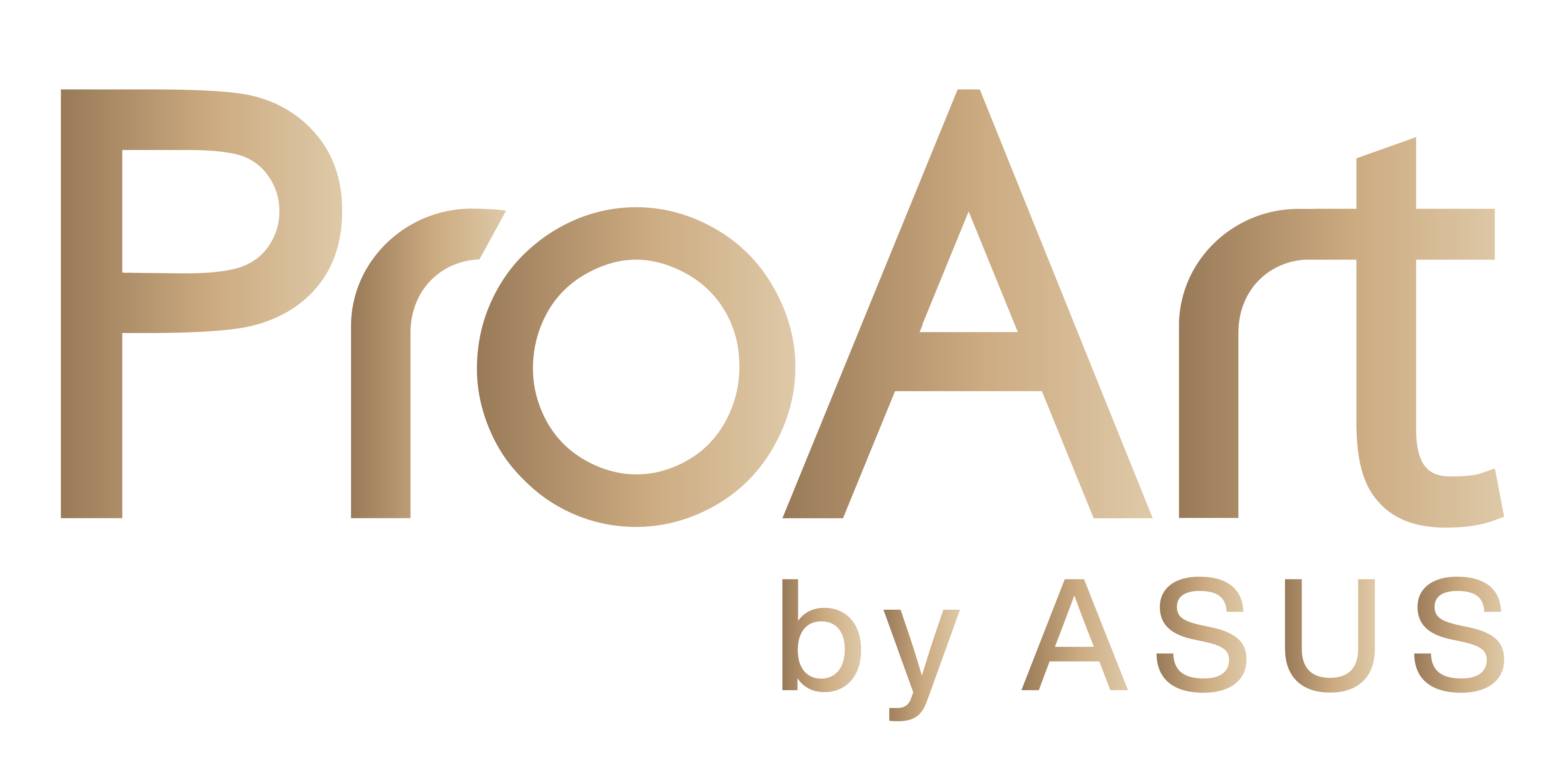 Pro
Pro is a stable, professional platform that is the bedrock of creativity. We remove every barrier for creative experts, and employ cutting-edge technology in the pursuit of truly inspirational performance.
Art
Art is created when you push yourself to the limit. Art has endless possibilities: every idea, every inspiration, every imagining is the potential seed of a breakthrough masterpiece. Dream the impossible, and create the unimagined.
ProArt is the fusion of Pro and Art, created by creators, for creators. It's the comprehensive professional force that will kindle your creative flame, capture the sparks of your inspiration, and let you create the uncreated in unexplored worlds.
Power Up Your Imagination.