19 Aug 2022
Noritsu Green IV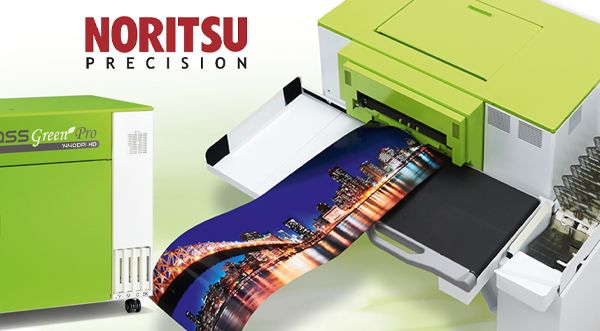 The new Noritsu QSS Green IV Dry Lab is suitable for both pure photo production and also for the production of individual value-added photo products as well.
The Noritsu QSS Green IV is capable of accepting paper rolls up to 30.5 cm/ 12" wide and printing photos/ images in a wide variety of different formats, from 9 x 9cm (3.5 x 3.5") to 30 x 61cm (7.9 x 24") and even up to the panorama format of 30 x 175cm (7.9 x 68.9").
A second paper magazine for paper rolls up to 25.4 cm/ 10" wide can be used outside on the front door.
For 10 x 15cm (152 x 102mm/ 6 x 4") size prints, the QSS Green IV produces up to 670 photo prints/ hour, and 20 x 25cm (254 x 203mm/ 10 x 8") up to 285 prints/ hour and 20 x 30cm (305 x 203mm/ 7.8 x 11.8") prints up to 260 prints/ hour.
The print resolution is either 720 x 720 or 1,440 x 1,440 dpi.
Although the Noritsu QSS Green IV Dry Lab does not include a sorter as standard, the sorter is available as an optional add-on if required.