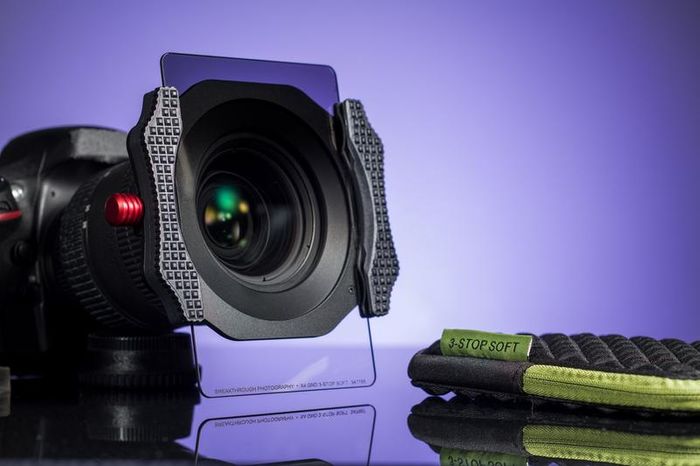 Tempered German SCHOTT B270 optical glass
Multi-resistant coating has 16-layers (MRC16) which increases light transmission to 99.4%
25 Year warranty
No warping
No degredation over time
Shatterproof
16 MRC Layers
Increases light transmission to 99.4% and creates a protective layer that's structurally harder than the glass. 8 Layers on either side of the glass which significantly improves light transmission.
Nano Coating Layers
Our breakthrough nanotec® Nano Coating layer repels dirt, water and other elements by beading rather than absorbing, making it easier (and faster) than ever to clean
3.1mm SCHOTT B270
SCHOTT Ultrawhite B270 optical glass made in Germany
25 Year Warranty
We stand behind each X4 ND to be free of defects in craftsmanship for 25 years, but they'll easily last 50+ with proper
We took our industry leading X4 ND filter and applied the same proven technology to the graduated neutral density filter, manufactured it with tempered SCHOTT B270® optical glass made in Germany, and the result is the X4 GND – the world's sharpest and most color neutral GND, guaranteed.
Incredible Durability.
Another benefit is that the optical surface does not degrade over time or with exposure with corrosive elements such as salt water and sand, common conditions for outdoor photographers.
The X4 GNDs impressive structural hardness also prevents warping, a common issue that develops over time with traditional resin filters, especially when not stored flat. Slightly warped GNDs can add slight distortion noticeable on wide-angle full-frame setup.
State-of-the-art Coatings.
Traditional CR-39 resin had exceptional sharpness performance if the surface was in mint condition, however CR-39 proved to be a poor material for accepting coatings, and therefore the industry leading CR-39 GNDs by Singh-Ray and Lee are without MRC or nano coatings.
Each X4 GND has our state-of-the-art MRC16 and nanotec coatings technology applied to both sides of the optical surface. This reduces surface reflection and nano coatings make handling and cleaning the surface of the glass easy. The nanotec coatings also let the X4 GND glide smoothly in the holder.
The edges of each X4 GND are then milled down smooth, and an outer-layer of protective coating is applied along the edge of the glass.