Always Ready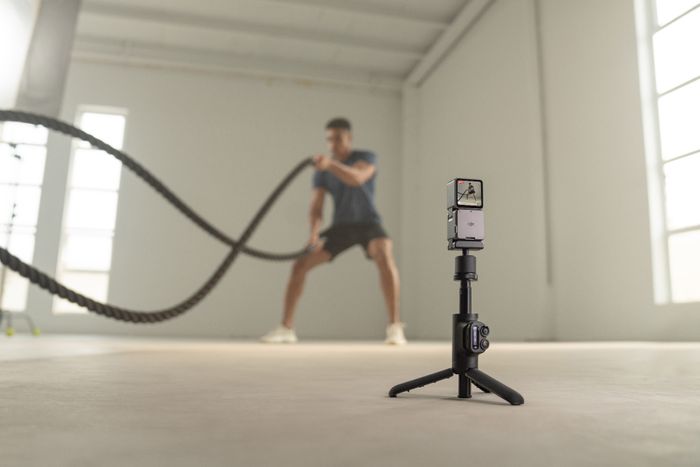 For your point of view. For to-go and to-wow now: Discover our most compact imaging solutions yet, with relentless quality you can see, feel & hear, instantly – incl. Mini 3 Pro, DJI Mic & Action Series.
DJI Mini 2
There are many places you visit once in a lifetime. Bring DJI Mini 2 for a unique perspective, and make the most of your travels. At less than 249 g, it weighs about as much as an apple and fits in the palm of your hand. Compact and convenient, Mini 2 is your ideal travel companion, transforming how you capture your favorite memories.
DJI Mini 3 Pro
The mini-sized, mega-capable DJI Mini 3 Pro is just as powerful as it is portable. Weighing less than 249 g and with upgraded safety features, it's not only regulation-friendly, it's also the safest in its series. With a 1/1.3-inch sensor and top-tier features, it redefines what it means to fly Mini.
DJI OM 5
Portable and palm-sized with a built-in extension rod, DJI OM 5 is a versatile companion that unlocks the full potential of your smartphone. Enjoy flawless selfies, super-smooth video, automatic tracking, and much more. A new ShotGuides feature even provides creative tips, empowering you to get stunning shots wherever you go. With OM 5, get ready to master every shot.
DJI Pocket 2
Pocket-sized and extremely portable, DJI Pocket 2 is a tiny camera that lets you single-handedly record memorable moments. Equipped to stabilize movement and take sharp photos and smooth videos, Pocket 2 gives you the freedom to create magic at hand.
DJI Action 2
DJI Action 2 isn't just ultra-versatile, it's also our most powerful action camera yet. The innovative magnetic design lets you effortlessly swap out accessories as you capture life on the go. From parkour to park walks, break the mold with DJI Action 2.
DJI Mic
With DJI Mic, you can now easily record audio that matches the quality of your videos. It's ideal for creators looking to gain an edge and elevate their content to the next level. It delivers exceptional sound quality and dual-channel recording at distances of up to 250 m. Switch on, connect, and record crystal-clear audio on the go.