Always Powerful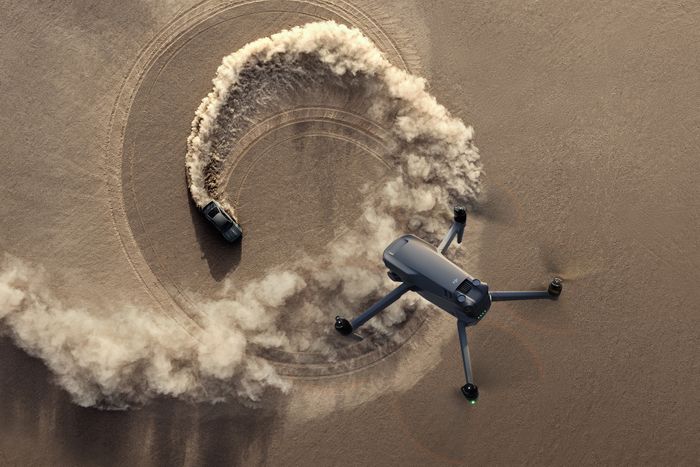 For the unseen perspectives. For the bigger picture: Explore and capture the whole world in your own ways, with our latest range for powerful imaging experiences – incl. RS 3, Mavic 3, Avata & Goggles 2.
DJI Avata
Compact and lightweight, DJI Avata is nimble in tight spaces. Every aspect of its design was made for you to be bold. The built-in propeller guard means that if Avata comes in contact with an object, it can bounce back, stay in the air, and can keep on flying.
DJI Motion Controller
Get a feel for flying! With the DJI Motion Controller, intuitive flight is in your hands. Squeeze the trigger and bolt forward or turn a corner with the swivel of your wrist. The controls are easy to use and provide a totally unique way to fly.
DJI Goggles 2
Enjoy next-level comfort and convenience with DJI Goggles 2. Now smaller, lighter, and equipped with Micro-OLED screens, so you experience outstanding clarity as you navigate the sky. Get in the pilot's seat!
DJI FPV
Fly through the sky in ways that seem impossible. We never lost our passion for flying, and with DJI FPV, those passions have turned imagination into reality.
DJI Air 2S
The DJI Air 2S is the ultimate drone for aerial photographers on the move. Featuring a 1-inch CMOS sensor, inside a compact and lightweight body, you can be ready to take this all-in-one powerhouse with you anywhere to capture the moment in incredible detail, whether you're shooting stills or video.
DJI Mavic 3
Capture stunning imagery with a legendary Hasselblad camera and enjoy smooth flight with omnidirectional obstacle sensing. Every improvement on Mavic 3 sets a higher standard for aerial photography. Fly with Mavic 3 and discover imaging above everything.
DJI RS 3
With every detail, DJI RS 3 delivers a flexible and efficient shooting experience to solo creators and independent crews. Light and sleek, it provides professional stabilization and efficient control for more creative freedom and endless possibilities. DJI RS 3 is ready when you are.