510 Pyro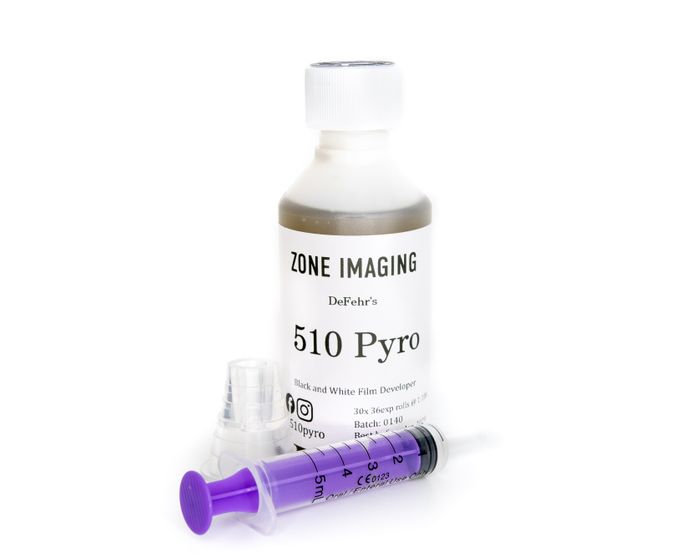 An award-winning developer, 510 Pyro is the most modern of the pyro developers offering exceptional fine grain, sharpness, more than 6 years shelf life, maximum image stain and minimal general stain and is suitable for rotary processors too.
The stain offered by this developer gives extraordinary shadow recovery in direct digitisation of negatives; incredible highlight separation for darkroom printing and more density for highlights when using UV based alt process printing methods.
This uses extremely dilute working solutions - 1:100 to 1:500, making this developer also extremely economical!