NEW
#ShootFilmBeNice Enamel Pin Badge FREE UK shipping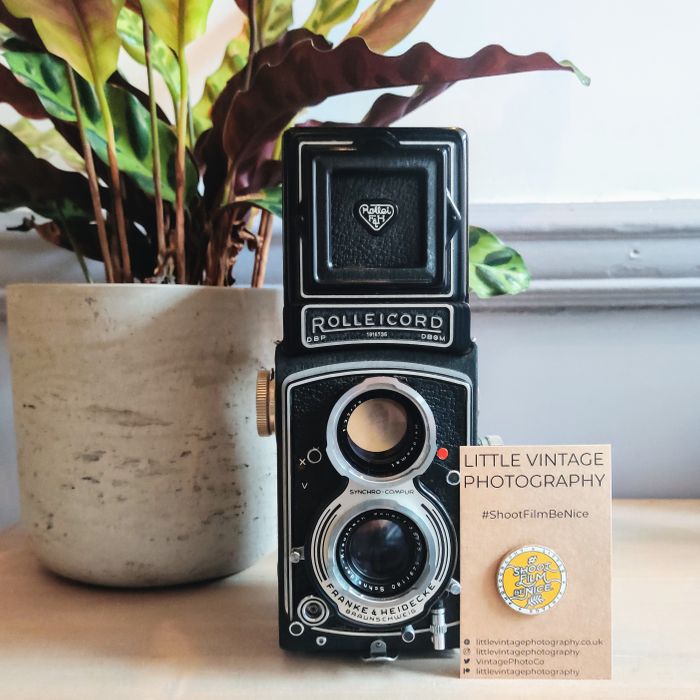 Special Offer: Special Show offer - FREE UK shipping!
This offer is only available at the show
Offer expires on: 08 March 2021 00:00:00
Wear your film photography love & ethos on your sleeve / camera strap / bag / hat / coat with this first edition official #ShootFilmBeNice enamel pin badge from Little Vintage Photography!
Rachel started this hashtag on the Sunny 16 Podcast and it has since gone on to garner tens of thousands of fans globally across social media.
The perfect way to show that you're part of the lovely community of film photographers around the world!
This official first edition badge is created in hard enamel in yellow, white and gold, with a smooth 'rub-over' finish and gold pin clasp on the back.
In keeping with the ShootFilmBeNice approach, the backing card, plastic packet & packaging are all biodegradable & recyclable! No waste here.
Small Print
Free standard postage within UK only. Not tracked. Handmade to order so unable to accept refunds.